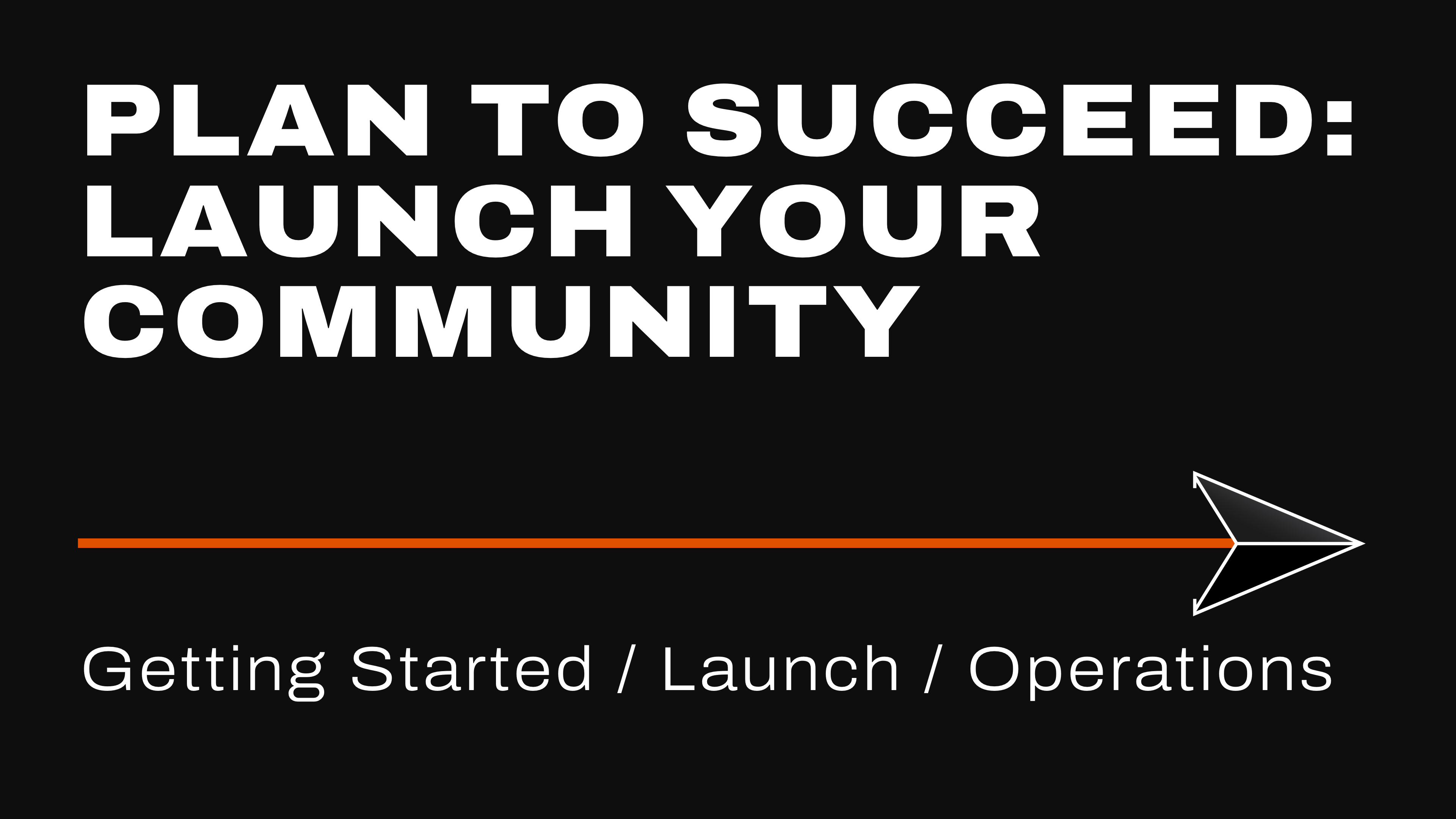 Get Off Of The Ground

In this course, you'll learn how to launch a community from end-to-end. We dive deep on how to structure a launch project, workstreams to setup, stakeholders to engage, and review a sample launch plan you can make your own. 🚀
Want to see what you're buying? Use the Preview buttons below to view portions of the course before enrolling.

Course Overview

Series: Getting Started / Launch / Operations
Time: ~2 Hour, 15 Minutes


Course objectives:
Learn how to structure your launch program for success
Detail how to go from Discovery to Launch and everything in between
Discuss how to build workstreams for efficient delivery
Explore an example 20-week launch project
Connect the dots with project management and clear communication


Who this course is for:
All community builders that want to understand detailed project phases, key processes, people to collaborate with, and other considerations to ensure a smooth community launch.


Prerequisites:
Have a basic understanding of communities and their purpose. Completing Community Foundations prior to enrolling in this course is recommended, but not required

Course Curriculum

19 Lessons / ~2 Hours 15 Minutes

Check your inbox to confirm your subscription