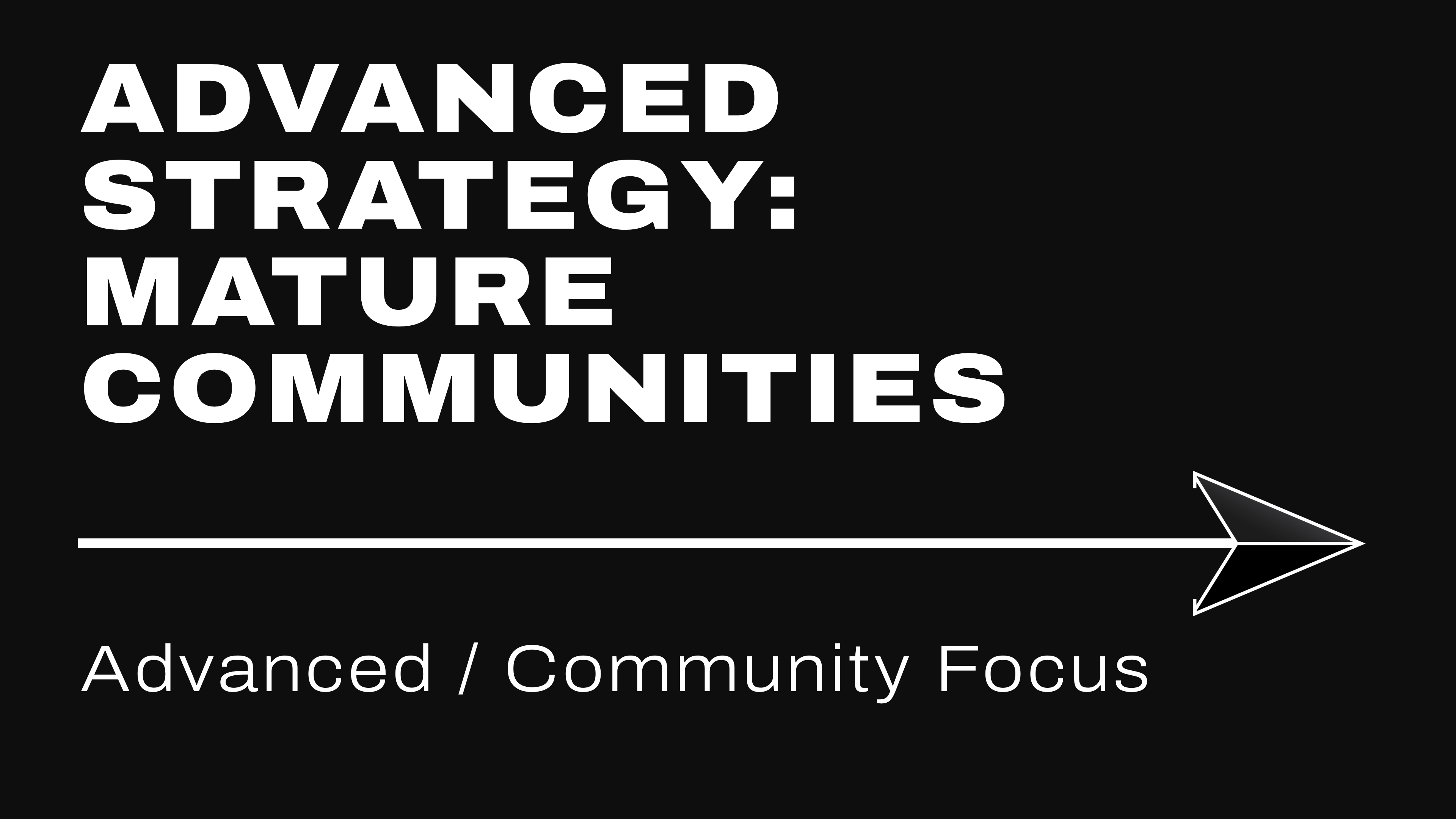 From Growth to Value

In this course, we'll explore common challenges often faced by mature communities and their solutions. We'll also cover strategies you can use to deliver value long after growth has slowed. Lastly, we'll look at your career path at maturity.⌛️
Want to see what you're buying? Use the Preview buttons below to view portions of the course before enrolling.

Course Overview
Series: Advanced / Community Focus
Time: ~1 Hour, 35 Minutes


Course objectives:
Define "Mature Community"
Explore common challenges faced by mature communities and their solutions 
Discuss strategic programs that can help your community avoid stagnation
Pinpoint challenges for teams as communities mature
Consider your personal career path options at maturity


Who this course is for:
Those managing communities that are 5-10+ years old, have large user bases, a declining growth rate, and/or are undergoing significant cultural change over time
All other community builders that wish to understand the core differences of managing mature communities for the purposes of planning, avoiding common pitfalls, and setting their community up for success ahead of the maturity stage


Prerequisites:
Due to the advanced nature of this course, students should have at least a foundational understanding of most aspects of building, growing, and maintaining communities before enrolling.

Course Curriculum

14 Lessons / ~1 Hour 35 Minutes

Check your inbox to confirm your subscription